You are here
Children and young people's survey 2014: What young patients said
Children and young people's survey 2014: What young patients said
Categories: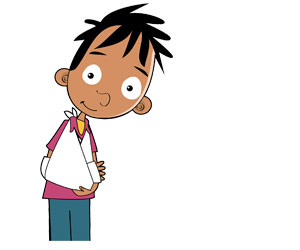 In 2014 we asked children and young people who had been in hospital about the care they were given.
On this page, you can find out what we were told.
Nearly 7,000 young people aged 8-15 took part in the survey. We asked these young patients for their views, and added some extra questions for their parents and carers. We also sent questionnaires to the parents and carers of children younger than 8 years old. We received responses from over 12,000 parents and carers of these younger children.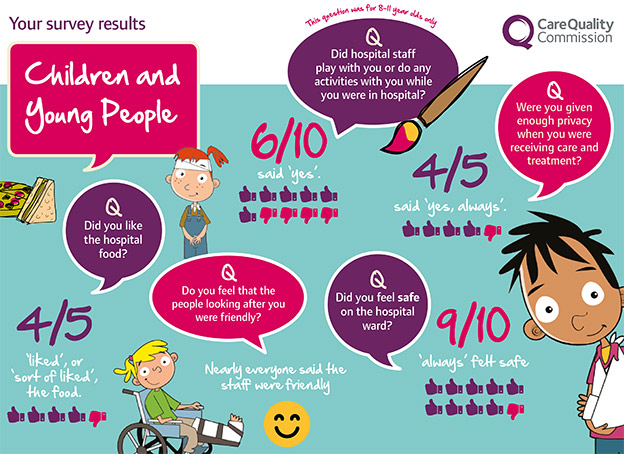 Download this graphic as a PDF:
We also made a short booklet showing more of what we were told. Download the booklet using the link below.
We left a space in the survey where children and young people could draw a picture about their time in hospital. You can see some of the pictures below.
Follow Care Quality Commission's board Children's and Young People Survey on Pinterest.
---
Find reports from your area
Last updated:

29 May 2017