You are here
Downloading posters and widgets from this website
Downloading posters and widgets from this website
Categories:

Organisations we regulate
You first need to find your organisation's profile pages on our website.
How to find your page
Service providers have two types of page on our website: .
provider page: for the organisation that runs the service. This might be an acute trust or a company that runs care homes.
location (or 'premises') page: for the place where services are delivered. This might be a hospital, a care home or a GP surgery. All of the locations run by a particular provider are listed on their provider page.
You can use the search box at the top of any page of our site to search for your provider or location pages.
Download links for CQC posters and widgets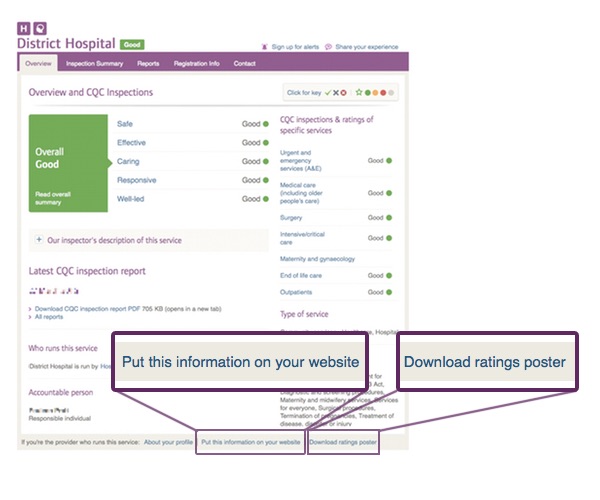 Can't find links on your page(s)?
If there are no links to the posters and widget on your page, your service could be one that does not have a rating. If you know you've had a rating but you still can't find the poster, email webteam@cqc.org.uk.
Last updated:

12 November 2020