Page last updated: 12 May 2022
State of Care is our annual assessment of health care and social care in England.
The report looks at the trends, shares examples of good and outstanding care, and highlights where care needs to improve.
---
Ian Trenholm, Chief Executive, and Peter Wyman, Chair, introduce this year's report.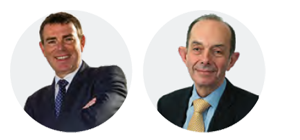 People's experiences of care
Key points
The impact of the pandemic on many who use health and social care services has been intensely damaging. Many people have struggled to get the care they need, and there is also evidence that some people have not sought care and treatment as a result of COVID-19.
We have previously highlighted the ongoing issues that people from some groups have faced in accessing and receiving high-quality care. Over the last year, the pandemic has further exposed and exacerbated these inequalities.
People with a learning disability have faced increased challenges as a result of the pandemic.
The need for mental health care has increased, with children and young people particularly badly affected.
The strain on carers has intensified. Carers UK estimated in June 2020 that an additional 4.5 million people had become unpaid carers since the pandemic began.
Health and social care staff are exhausted and the workforce is depleted. People across all professions, and carers and volunteers, have worked tirelessly to help those who needed care. The negative impact of working under this sustained pressure, including anxiety, stress and burnout, cannot be underestimated.
Despite the widespread disruption caused by the pandemic, surveys have shown that, when people were able to access the care they needed, they were often positive about that care.

Flexibility to respond to the pandemic
Key points
After the initial prioritisation of urgent care, there was a gradual push to bring systems back in line with pre-pandemic levels. Of the NHS acute areas we examined (cancer, cardiovascular, A&E, and mental health services), cancer services have achieved the best response and recovery.
The NHS was able to expand its critical care capacity to respond to the needs of the patient population at a time of crisis, although it put extra pressure on staff and other types of care and treatment.
We have serious concerns about ambulance handover delays at hospitals, which puts the safety of patients at risk.
The 'discharge to assess' model for managing transfers of care has helped to support services in both health and social care. It has been a good step towards helping people after they leave hospital, although there needs to be greater consistency in how it is implemented.
The vital role of adult social care was made clear during the pandemic, but urgent action is needed to tackle staffing issues and the increased pressures and stresses caused by staff shortages.
GP practices had to rapidly move to a more remote model of care in the pandemic – this was welcomed by many people needing GP care, but it did not benefit everyone and some struggled to get the appointments they wanted.
Access to NHS dental care was an issue since before COVID-19, and there are clear signs that this has been compounded by the pandemic.

Ongoing quality concerns
Key points
Through our reviews of high-risk mental health services, we are concerned that people continue to be put at risk in a small number of services where there are warning signs of closed cultures.
Improvements in maternity care are far too slow, with continuing issues around staff not having the right skills or knowledge, poor working relationships, and not learning from when things go wrong. Other concerns include a lack of engagement with local women by maternity services and limited action taken by these services to improve equitable access.
While services have largely maintained levels of Deprivation of Liberty Safeguards during 2020/21, they need to have a continued focus on people subject to a deprivation of liberty. We continue to have concerns about delays in authorisations, which mean that individuals are deprived of their liberty longer than necessary, or without theappropriate legal authority and safeguards in place.

Challenges for systems
Key points
Collaborative working was varied among the local systems we reviewed. Cross-sector working was helped by good communication, information sharing and shared values.
There was a lack of integration of adult social care providers into system-level planning and decision-making.
Most systems had some understanding that inequalities in care that existed in their areas before the pandemic, as well as how they had worsened or changed due to the pandemic. But tackling these inequalities was often not a main priority for them.
Workforce planning is a major priority and challenge for local systems and providers. Recruitment and staff retention continue to be severe problems.
In adult social care, the situation is serious and deteriorating. There must be a sharp focus on developing a clearly defined career pathway and training, supported by consistent investment that will enable employers to attract and retain the right people.