You are here
Maternity care experiences: Laura's story
Maternity care experiences: Laura's story
Categories: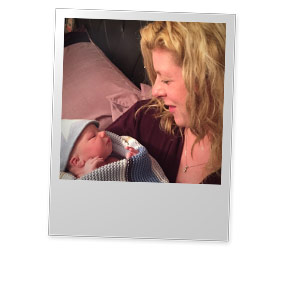 Laura, mum of two, talks to CQC about her experiences of maternity care.
I had a very straightforward pregnancy without at any complications. The care I received from my community midwife, Corrine, was wonderful. She was very knowledgeable, comforting and inspired an easy trust.
My birth was a bit less straightforward.
I went to bed one evening and not long after my waters broke. I quickly arranged for a friend to look after my daughter and headed to hospital. When I got there, they let me know that I was not in labour and that I could either be induced or I could go home and wait for labour to progress. Regardless, I was told I should come back in 24 hours later to protect against infection.
I chose to wait it out at home.
By six pm the following day I was having regular contractions. I called the hospital to let them know I was coming in, but I was told that there were no beds. I was instructed to try the next closest hospital, but I knew that I didn't have enough time. I asked them to send urgently someone to my home.
My first child was a water birth, so my partner ran a bath for me as I felt that the baby was coming. The midwife got there just in time, my son was born ten minutes later.
Although the home birth was unplanned, it was such a nice experience. I was in my own surroundings, I was able to eat my own food, and I it was a very private experience. While I'm happy that I was able to experience a home birth, the experience was stressful. I joke with friends that I live just a five minute walk from my local hospital, and yet I was turned away.
I can't fault the care I received from the midwife during the birth. She was given the same notice as me that I would be having a home birth and yet she was such a calming influence.
Last updated:

29 May 2017
---
Help us improve this page