You are here
Maternity care experiences: Michelle's story
Maternity care experiences: Michelle's story
Categories: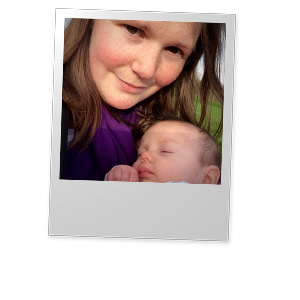 After my first pregnancy I was sure that I wanted a natural, epidural free labour for my second. I was lucky that my midwife, Pippa, supported my choice and my views on the birth.
Pippa delivered my daughter, Isla-Rose Elisabeth, on a blustery autumnal night last November. Pippa was everything a good midwife should be. She was calm and reassuring. She knew when to speak and offer advice and when to remain quiet. She gave my husband and me space without ever making us feel unsupported. She was professionally capable, but still compassionate. She respected the choices I made and guided me on any points that I was less sure about.
I was fortunate to be able to give birth in a birth centre and to have a water birth. My daughter's birth was natural and I received no pharmacological pain relief or epidural.
The environment was so calm and peaceful. The pool room was beautiful with soft lighting, and I had my own music playing and a comfortable place to rest with my new baby and husband after delivery.
I delivered into the water and lifted my beautiful tiny baby from the water myself. Mine was the first touch she felt and the first face she saw. I believe that the calm birth I had was an important factor in the health of my baby. She was tiny, but alert and curious. She fed very soon after delivery.
I tell anyone who will listen about my birth because it was amazing and I want other mums to know this kind of wonderful experience is possible. But, it is only possible thanks to the dedication and support of midwives like Pippa and the wonderful facilities available at my local hospital.
Last updated:

29 May 2017
---
Help us improve this page