You are here
Because we all care: unpaid carers
Because we all care: unpaid carers
Categories:
The pandemic has brought new pressures to bear on carers. It's now more important than ever we hear their views.

Why we want to hear from carers
Unpaid carers are often the ones holding families and communities together. We want to hear about carers' experiences - whether that's their own care or that of their loved one.
Our research tells us:
unpaid carers are more likely to give feedback on health and social care experiences on behalf of loved ones, compared to the general population
67% of unpaid carers have told us they give positive feedback on care on behalf of their loved ones and 54% have given negative feedback on care
58% of carers also said they will be more likely to give positive feedback after the pandemic
unpaid carers are more likely to have taken action to improve health and social care (71%) than the rest of the population (44%)
---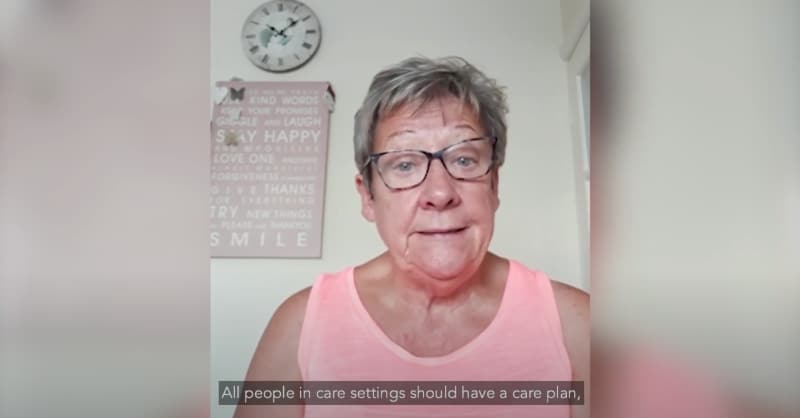 Watch Rosalie's story on YouTube
"The changing priorities of our health and care services during the COVID-19 pandemic has had a significant impact on unpaid carers, and the last 10 months have been an extraordinary time for them. 81% are providing more care for their loved ones, often as a result of health and care systems temporarily reducing their services and relatives' care needs increasing.
"In many cases, unpaid carers have not got what they needed from these services, going for long periods without a break, not able to get the additional support they need, and in some cases reducing or giving up work altogether to care. Meanwhile some carers have been able to get the practical support they needed.
"We encourage carers to have their say on their experiences of health and social care services during the pandemic – good and bad - so that the right improvements can be made for all carers."
Helen Walker, Chief Executive of Carers UK
"There are 6.5 million unpaid carers in England and their voices are extremely powerful. We are incredibly grateful that many carers have already shared their experiences of what care is like when delivered in their own home, in care homes, hospitals and GPs - good and bad – this is vital intelligence to CQC and really does make a difference. By the end of December we have we carried out over 1900 risk-based inspections using vital intelligence, including from carers and members of the public. I'd like to make a plea that carers continue to talk to us about what care is like as they are our eyes and ears on the ground."
Kate Terroni, Chief Inspector of Adult Social Care, CQC
Feedback helps make care better
The feedback people give helps health and social care services improve. It can help make care better for everyone.
We use it to keep track of the quality of care services provide. It can help us decide if we need to carry out an inspection or get in touch with the service to find out more.
It's helpful if we can contact you to ask questions or check things. But you can still give feedback anonymously if you want to.
What to do about poor care
If you or someone you look after experiences poor care, you should contact the service provider.
If you're not happy with their response, there are further steps you can take. The organisation you need to contact to take your complaint further depends on who the provider is.
Find out how you can make a complaint
Our role as the regulator means we do not settle individual complaints ourselves. But we still want you to tell us about it.
Ask Listen Do
NHS England's project Ask Listen Do looks at the experiences of people with a learning disability, autism or both, their families and carers. Nearly 1,300 people replied to their survey about giving feedback, raising concerns and making complaints.
Information for people with a learning disability, autistic people, families and carers
Compare local services
We publish reports and ratings for every health and social care service in England. They can help you choose the right service - either for you or a loved one.
Last updated:

21 January 2021