You are here
Because we all care
Categories:
We are calling on everyone to help shape health and social care. We have joined forces with Healthwatch and other health and care partners for this campaign.

New research shows nearly two thirds of people would support NHS and social care services by actively providing feedback on their care. People also say they are more grateful for their healthcare services since the coronavirus (COVID-19) pandemic
This campaign aims to:
help services identify and address quality issues
support patients by encouraging people to share feedback on individual experience
Over the year, we've focused on: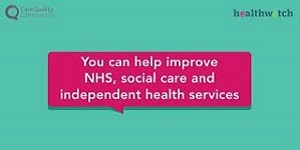 Stories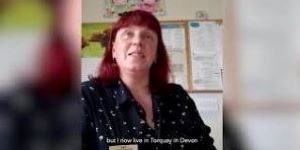 Find services
Our map of service ratings across England shows the services we've inspected and links to their reports. Or you can search for a particular health or care service.
What to do about poor care
1. Contact the service provider
If you or a loved one experiences poor care, you should contact the service provider first. Find out how to complain to a service provider.
2. Tell us
This helps us understand how well a particular service cares for the people who use it.
We cannot support you with a complaint or take it up on your behalf. Your information will help us to protect others from having the same experience. Find out about what we want to know and why.
Ask Listen Do
NHS England's 'Ask Listen Do' project looks at the experiences of people with a learning disability, autism or both, their families and carers. See their resources to help people give feedback or raise a concern.
Last updated:

21 July 2021